Vlog
---
ReginaMary CLIMB FOR ALBINISM KENYA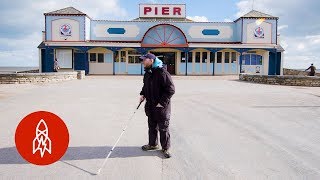 Seeing the World Without Sight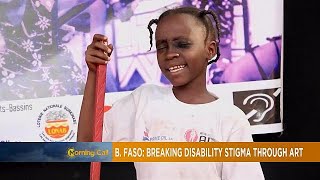 Burkina Faso: Breaking disability stigma through art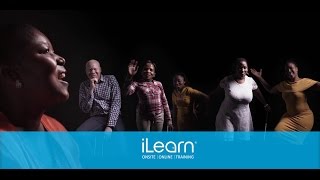 iLEARN Learnerships | Filling two needs with one deed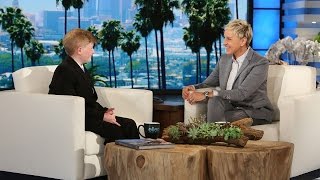 Ellen Meets a Wonderful Kid Inventor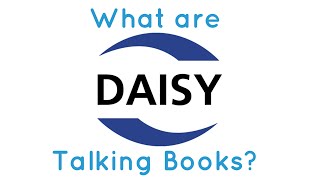 What are DAISY talking books?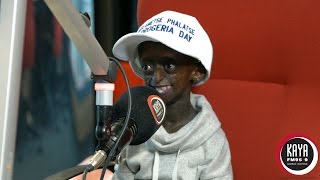 Ontlametse Phalatse on Kaya Central with MoG
DOCUMENTARY - Defiance / Real life story, Bboy Christyles - Zimbabwe
ReginaMary CLIMB FOR ALBINISM KENYA

In May of 2018, six women with albinism embarked on an extraordinary adventure to Mt. Kenya in preparation for their climb on Mt. Kilimanjaro on October 1st. Experience their journey for all persons with albinism. A climb like this has never been done before. The highest point in Africa is the platform we will use to shine a spotlight on this rare genetic disorder, the challenges people with albinism face and their strength and courage to overcome those challenges. This expedition will demonstrate the ability of women with albinism to lead, shine and be role models to members of their own community and around the world. #ReginaMaryMyVoice www.climbforalbinism.org www.findinglife.ca/climbforalbinism - To follow our daily updates

Seeing the World Without Sight

Tony Giles lost his vision completely by the age of 9, but that didn't stop him from seeing the world. Now, he's visited all seven continents and over 125 countries.

Burkina Faso: Breaking disability stigma through art

The Noussoudja project in Burkina Faso allows physically impaired children in Bobo Dioulasso to develop their creative skills and fight against disability stigma.…

iLEARN Learnerships | Filling two needs with one deed

Ellen Meets a Wonderful Kid Inventor

Twelve-year-old inventor Alex created a life-changing app, and he told Ellen all about it.

What are DAISY talking books?

Find out more about Daisy Talking books at http://www.daisy.org/ Find out more about EasyReader at http://yourdolphin.com/EasyReader

Ontlametse Phalatse on Kaya Central with MoG

The Kaya Central team had the privilege of meeting Ontlametse Phalatse on Friday 07th April 2017. The day marked World Progeria Day & Ontlametse shared insight into her rare condition. Her inspirational spirit and sense of humour had the team in awe of her positive outlook on life despite her health condition. She spoke about the challenges she faced daily living with Progeria, also known as Hutchinson-Gilford Progeria Syndrome. In addition to this she also spoke about her love for South African music & a passion for public speaking. She dreamt of becoming a motivational speaker someday. We were sad to hear that she passed away three days after being interviewed on Kaya Central.

DOCUMENTARY - Defiance / Real life story, Bboy Christyles - Zimbabwe

A 5 min Documentary on the life of Blessing Fire A.K.A bboy Christyles a breakdancer #bboy from HARARE, Zimbabwe who defied disability to become one of the best dancers in the country. A Media Matrix film, JUNE 2014
Subscribe!
---
Find Us
---