Giving Women, Youth And People With Disabilities Their Dignity
8 Aug 2020
The Minister in the Presidency for Women, Youth and Persons with Disabilities, Maite NkoanaMashabane, wants the advancement of women to continue to be a priority in government's service delivery programmes.
She said in order to improve service delivery, the country must pay the utmost attention to women's issues because improving the lives of women would benefit all of society. The advancement of women is often interrelated with the betterment of a community, she emphasised.
Minister Nkoana-Mashabane wants her department to lead the championing of women and said this will be done through existing government programmes and the planned reintroduction of the Women Empowerment and Gender Equality Bill.
In her recent Budget Speech, she said the bill, which lapsed in the previous administration, had been praised by the committee of the Convention on the Elimination of Discrimination against Women for its potential to reverse the impact of patriarchy in communities.
In addition to resuscitating this bill, the minister said her department will enforce the Gender Responsive Planning and Budgeting Framework approved by Cabinet in March this year.
She said in doing so, the department would ensure that 30 percent of government procurement is dedicated to women, youth and persons with disabilities.
"In discussion with the AuditorGeneral (AG), we will request that these are part of the audit outcomes, so that when the AG audits all spheres of government, they are audited on gender equality and economic empowerment of women, youth and persons with disabilities. We will annually report on the performance of government and the private sector on economic transformation and gender equality, which is a Constitutional mandate."
She said gender mainstreaming and gender budgeting are ways to ensure that departmental programmes allocate sufficient budget to women.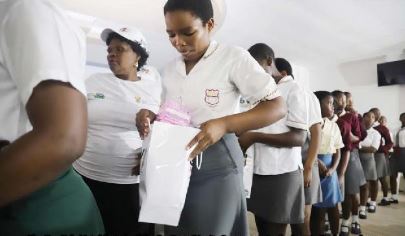 "I wish to encourage all Ministers and Deputy Ministers to familiarise themselves with the Gender Responsive Planning, Budgeting, Monitoring and Evaluation Framework, and to expand this framework to youth and persons with disabilities to ensure that programmes of government do not exclude these groups."
The Minister emphasised that her department would use its resources to campaign other government departments to ensure that their programmes are centred on women, youth and people living with disabilities.
With youth unemployment at 57 percent, government plans to expand the National Youth Service to 50 000 young people a year.
"We are an advocacy-led department that works with all the important clusters in government, starting with the economic cluster because we want economic transformation in our lifetime," said Minister Nkoana-Mashabane.
Curbing gender-based violence
Along with economic emancipation, Minister Nkoana-Mashabane wants to see the eradication of gender-based violence and femicide (GBVF). She said the combating of GBVF in communities will only happen when young boys are taught from a young age how to treat women.
She added that people need to respect members of the LGBT-QI+ community and understand that there are no mechanisms to change who a person is.
"No matter how much we do, GBVF will not stop if we do not invest our time as a nation in prevention programmes. This must start at home. How we raise our boys as children has an impact on the type of men they will become.
"We must socialise them and instil in them values that should lead them to respect and treat all people as equal, who deserve equal rights and opportunities," Minister Nkoana-Mashabane told Parliament.
For us to win this battle, we have to ensure that GBVF programmes are well resourced and funded. Through the GBV Council, we are going to ensure that all budgets that are sitting in different departments, including the private sector, to address GBVF, are put in the Council to attack this with all that we have in a co-ordinated manner."
Giving women land
Another of the department's priority areas is land reform. Minister Nkoana-Mashabane, who was the former Minister of Rural Development and Land Reform, said land should not only be seen as an agricultural tool but also an opportunity to open up other economic avenues for people living with disabilities, youth and women.
"We cannot talk about women's economic empowerment and not talk about their access to land. This must be addressed urgently as women want to continue with food production – on a larger scale, and become property developers.
"This will eradicate hunger as they will feed their families and their neighbourhood."
She told PSM that access to land and economic opportunities must have at its centre the interests of those that the department represents.
"Land is an economic asset. It's not just about access to plough, although that is also important," said Minister Nkoana-Mashabane.
Giving girls some dignity
Another project that is close to the Minister's heart is the Sanitary Dignity Framework which looks at making the entire sanitary towel value chain a women-owned industry.
The National Treasury has allocated R157 million for the 2019/2020 financial year to augment provincial allocations for the national roll-out of the sanitary dignity project under the Department of Women, Youth and Persons with Disabilities.
The department, which is committed to delivering free sanitary towels to vulnerable schoolgirls, is determined that women become the primary producers of affordable and safe sanitary products and that they are involved in the distribution of these products and the disposal of them once used.
"The production of sanitary products is a multi-million-rand industry but does not benefit women who are the users of these products. This is not justifiable. In fact, we advocate that women-owned and women-led co-operatives should be the manufacturers of sanitary products," she told Parliament.
She said sanitary dignity is more than just access to sanitary pads – it is about access to proper sanitation, even in rural areas; and about girls being able to continue with their education even when they are menstruating because they have received the necessary support.
Source: Public Sector Manager
---
Subscribe!
---
Find Us
---